Security of Sensitive Data: A Company's Top Priority
Increasing digitalization brings new challenges, especially when it comes to security and compliance.
For companies handling sensitive data - such as banks, financial institutions, insurance and health care companies - it is a top priority to keep tight control over the assets that protect the very core of their business. These digital assets are called secrets and can come in the form of access tokens, passwords, certificates and encryption keys.
Keeping Tight Control Over Secrets Without Losing Productivity
Managing secrets at scale is a challenge that is not just a technical detail, but needs attention from all levels of business. HashiCorp's Vault, running on Red Hat's Kubernetes platform OpenShift, is the central pillar to a solution that strongly mitigates the risk of breached secrets and stolen data, while offering best in class flexibility, developer friendliness and machine to machine automation through APIs.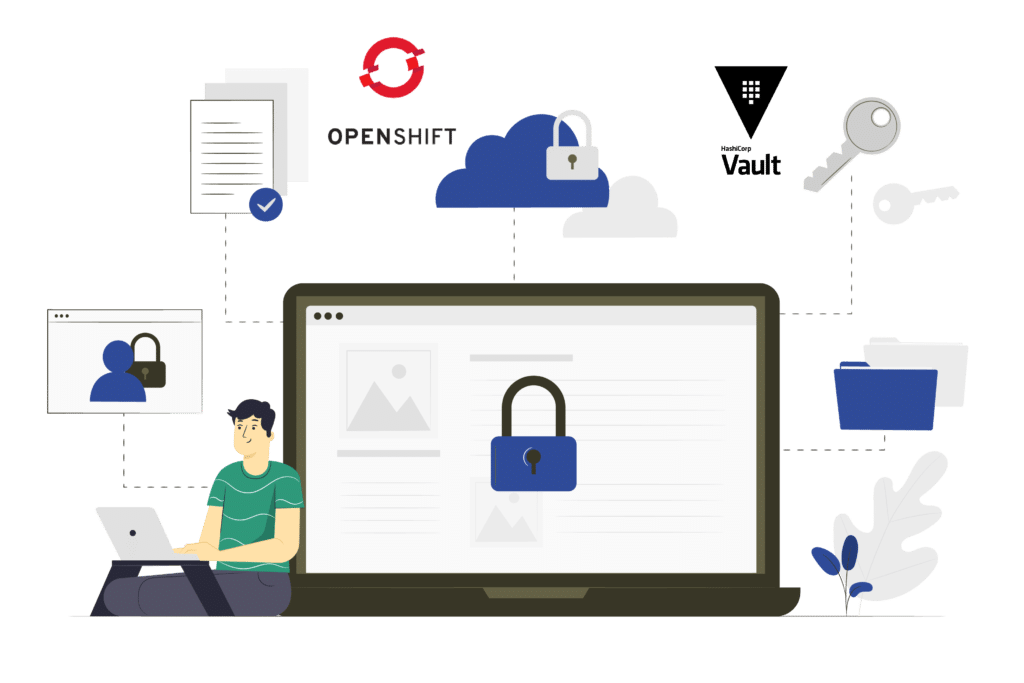 Pain Points That Sound Familiar to You?
No audit trail who accessed which secret and when, employees who left the organization know many crucial secrets
Secrets are not rotated for years and it's a labour intensive operation
Passwords written down on Post-IT notes or transfered by mail, chat, etc.
Requesting certificates for web services takes days, is processed through tickets and expired certificates cause downtimes
Software that stores its secrets in plain text configuration files
Missing automation capabilities to manage secrets like the container workload
Book a Session and Talk to Our Experts
Take a first step toward data protection
"Vault done right" - that's what the session is all about. We offer a free consulting session about Secrets Management, Certificates PKI, Vault Architecture, in combination with OpenShift (or even without). The session will take up to 2 hours and can be held in German or English.
What you get:
Assessment of the current infrastructure and secrets management
Best practices examples how to handle secretes in an auditable and compliant way
Insights on infrastructure adaptations needed
Q&A with our experts
The session is non-binding and will be conducted with our Solutions Engineers.
Due to trustworthy partnerships with HashiCorp and Red Hat and many years of experience in Vault and Openshift, Adfinis is the perfect match for your company entering and mastering the field of data protection. Unlock your potential.